Fellow:James Smith
Jump to navigation
Jump to search
Current University: Lancaster University, Class of 2021
Course: MPhys (Hons)
UIF Cohort: Fall 2018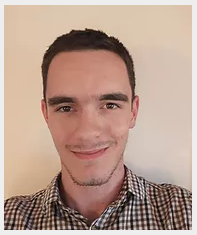 Hello! I'm James and I like solving problems. I can always be found with a whiteboard marker (or 4) in my bag as I am always interested in working on new solutions. I've got interests in engineering and computing and enjoy collaborating with others to find innovative approaches to new challenges. I've just finished working on a proposal for a new space enterprise with my friend Liam ([1]) and a presentation on how Rolls Royce can increase the efficiency of their hybrid commercial aircraft ([2]).
When I'm not doing my degree, I like to write about my interests over at my blog ([3]) or learn about Cryptography with my friends, where I am treasurer of the Lancaster University Cryptography and Cypher Society, featured on Gradcracker ([4]).
I'd be really interested to connect with people interested or involved in the cybersecurity industry!
Strategic Priorities: http://universityinnovation.org/wiki/Lancaster_University_Student_Priorities
Related Links: 
---
---