Fellow:Jacqueline Schulz
Jump to navigation
Jump to search
RN-BSN, Whitson-Hester School of Nursing
Tennessee Technological University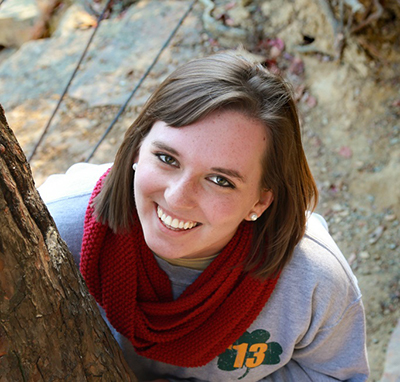 A Tennessee girl at heart, Jacqueline loves all things southern, but is excited to have just moved to Indianapolis where she recently accepted a position as a RN at IU Methodist Hospital. She has a huge interest in traveling and aspires to live in NYC or Chicago one day. Jacqueline enjoys crafting, grabbing coffee at the local coffee shop or Starbucks, and walking her corgi (Clifford). She is also an avid hockey fan. #letsgopreds
Jacqueline was introduced to innovation and entrepreneurship via an interdisciplinary course between nursing and chemical engineering students in the Fall of 2015 and has since fully embraced the possibilities for innovative progress within healthcare. She hopes to one day develop a few innovative ideas of her own as a biomedical engineer. 
As a UIFellow, Jacqueline fully immersed herself in the I&E culture during her time at Tennessee Tech. She served as the Assistant Director of the TN Tech Innovation & Entrepreneurship Program (Aug. 2016-Sept. 2017) and helped plan and execute numerous events and programs including university-wide pop-ups, the Tennessee Governor's School for Business & Information Technology, the annual Eagle Works Business Pitch Competition, and RUSH UIF, a 4 part event series held at the beginning of the Fall 2016 semester. This event series reached students through events such as a movie night (free screening of "Joy"), pop-up "circuit", happy hour unconference, and Tennessee Tech's very first makeathon. Jacqueline was also instrumental in acquiring and stocking four makercarts at Tennessee Tech, writing and submitting the first TN Tech UIFellow budget proposal, and worked in conjuction with numerous faculty members to encourage integration of creative and experiential learning within university curriculum across disciplines. Before her departure from TN Tech, she was heavily involved in reorganizing and managing the student workers in the Tennessee Tech MakerSpace.
Jacqueline also serves as co-chair for the Quality Assurance Commons' Student Quality Assurance Advisory Delegation (SQAAD) and was introduced to this group while speaking with the UIFellows at the AAC&U's annual meet-up in January of 2017. The QA Commons seeks to improve quality assurance within higher education by certifying specific university programs successfully instill certain "essential employability qualities" within each of its graduates. These qualities are fully aligned with the entrepreneurial mindset the UIFellows have set out to promote, and are the reason Jacqueline is so dedicated to this new project.
Related Links
Tennessee Technological University
Tennessee Technological University Student Priorities
University Innovation Fellows
Spring 2016:
Jacqueline Schulz
Spring 2015:
Spring 2014: