This site will go under maintenance from 25-11-2020 to 30-11-2020. It might not reachable during the maintenance period.
Fellow:Jackson Gleason
Jump to navigation
Jump to search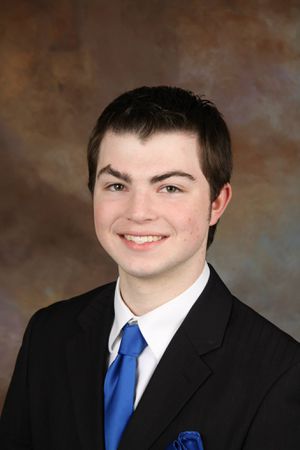 Jackson Gleason is a University Innovation Fellow at North Dakota State University. He is a senior majoring in mechanical engineering with a minor in Agricultural Systems Management. Jackson was born in Missoula, MT, but lived around the Sioux Falls, SD area for most of his life before graduating from Dell Rapids High School in Dell Rapids, SD. Jackson is very passionate about his work. He currently is a co-op for CNH Industrial in Fargo, ND, and has previously held an internship at Ruger in Newport, NH. Jackson's inspiration to become an engineer started when he became a NASCAR fan as a child. He wanted to know every little detail about the cars and how to make them go faster. His ultimate goal was to become a NASCAR crew chief. While this goal has since changed, Jackson is still passionate about NASCAR, and thinks the same mindset of making things work faster, smarter, and more efficiently can be applied to his passion for agriculture. In his spare time, Jackson enjoys singing in church, hunting, and cheering for the NDSU Bison.
Related Links
North Dakoa State University Student Priorities
University Innovation Fellows, Fall 2017:
Ted Zipoy