Fellow:Ishwar Agarwal
Jump to navigation
Jump to search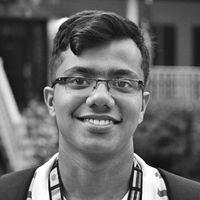 Ishwar Agarwal is a sophomore at Berea College from Bangladesh and is currently working towards a B.A. in Computer Science and Mathematics. At Berea College, Ishwar works as Student Programmer working on three different Information Management Systems in an effort to make administrative work more efficient and reduce paper waste. Ishwar's passions and interests center around technology, entrepreneurship, innovation, and improving living conditions in developing and underdeveloped nations.
Ishwar is a firm believer that technology and entrepreneurship play a big role in solving challenging problems in developing countries such as sanitation, health care, poverty, etc. He discovered his passion for technology and entrepreneurship when he launched his first startup back in Bangladesh. The startup, an online bookstore, was launched as a result of an opportunity discovered as a student having to travel long distances to purchase his books.
As a freshman, Ishwar was accepted into the prestigious Entrepreneurship for the Public Good program, where he discovered that entrepreneurship can be taught. He has participated and won state level business model competitions and brought back his learning by organizing an Idea Pitch competition on Berea's campus to advance entrepreneurship and innovation knowledge among students.
As a candidate for the University Innovation Fellow Program, he is working with his Leadership Circle, campus staff, and faculty to introduce Design Thinking workshops in the form of Pop-Up classes.
His hobbies include: cooking international cuisine with his friends, solving math problems, and brainstorming solutions to challenging problems that he notes down on his "Journal of Problems Around the World."
Related Links