This site will go under maintenance from 25-11-2020 to 30-11-2020. It might not reachable during the maintenance period.
Fellow:Haron Kalii
Jump to navigation
Jump to search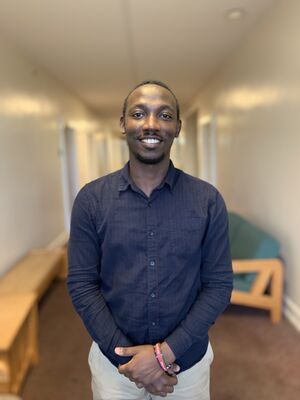 Name

Haron Kalii

School (Cohort)

Swarthmore College (2020 cohort)

Majoring in

Mathematics, Economics

Country

Kenya

Email
Bio
Haron Kalii is a second year student at Swarthmore College in Pennsylvania. He is a Mathematics and Economics Double Major at the college. He is very passionate about Economic Development(particularly in Africa), Education Access, Food Security, Finance, and Music. For the Fall of 2020, Haron is going to be a Teaching Assistant for the Mathematics Department, as well as a Student Academic Mentor for the Black Cultural Center at Swarthmore: these are roles, he feels, that will help him interact with diverse groups of students and be able to understand how to best serve the Swarthmore College community through the Center for Innovation and Leadership.
Achievements
Haron is a first generation international student.
In May of 2020, Haron was awarded the Morris Monsky Prizes in Mathematics as well as the Swarthmore College BCC First Year Award
Social media profiles
LinkedIn: https://www.linkedin.com/in/haron-kalii/
---
---