Fellow:Hailey Bixler
Jump to navigation
Jump to search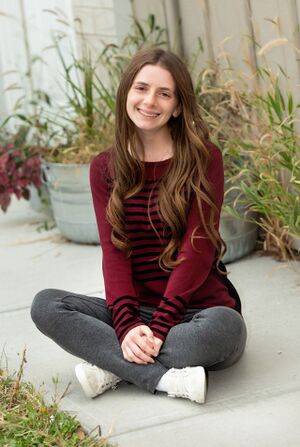 Name

Hailey Bixler

School (Cohort)

University of Nebraska Omaha (2021 cohort)

Majoring in

Computer Science

Country

United States

Email
Bio
Hailey is a sophomore studying computer science with a concentration in artificial intelligence at the University of Nebraska-Omaha. She loves words and languages, which is why she is minoring in Spanish. She plans to eventually combine the two fields by pursuing natural language processing.
Hailey is constantly seeking opportunities to improve the world around her. Her first college experience was joining a team that redesigned her scholarship program to incorporate non-technical skills such as collaboration, leadership, and problem-solving. During her freshman year, she worked with the National Security Innovation Network to develop resilience in Marines. She also partnered with RISE, an organization that helps prisoners find stable jobs upon reentry, to provide avenues for entrepreneurship to inmates.
All of Hailey's accomplishments and personal growth can be attributed to the opportunities she was given, which is why she aims to give everyone the opportunity to grow, learn, and thrive. In particular, she wants to give more options to people from low-income, rural communities like the one she grew up in. Hailey believes that these students are often overlooked despite the fact that statistically, rural communities experience more poverty than urban areas. She hopes to gain the tools through UIF to do this and effect change in her community.
Outside of school, Hailey enjoys reading and writing. She is currently on track with her goal to read one hundred books a year.
Achievements
Hailey is a recipient of the Walter Scott Jr. Scholarship at University of Nebraska-Omaha. She is also a National Merit Scholar and has been recognized statewide for her academics.