Fellow:Gurlovleen Rathore
Jump to navigation
Jump to search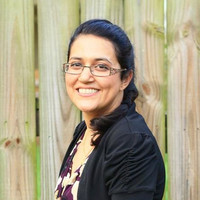 I am an aspiring social entrepreneur, education policy advisor, and public official with a background in engineering. I am passionate about advancing community visions for accessible, equitable and affordable high quality education systems. I believe that education should help individuals discover themselves, their world and their relationships to the world so that all can flourish to their full potential. To achieve this promise, I compassionately advise, organize and advocate with the early childhood education to STEM workforce communities, to create systemic changes that maximize the quality of education systems.
I am proficient at managing research projects, developing research-based educational programs, forming strategic partnerships, and creating evaluation plans that support innovation in STEM education. My project management, program development, facilitation and evaluation skills have resulted in the formation of a student chapter of ASEE at Texas A&M University, 5 professional development programs, 5 research collaborations, a variety of publications, including a Student Best Paper Award, and professional development of over 700 individuals in collaboration with STEM stakeholders.
I have previously served in various leadership positions with the American Society for Engineering Education. I am currently a Thesis Assistant at Texas A&M University, an after-school Site Supervisor with Stray Dog Theatre in St. Louis, and an Evaluation Officer with the STEM Advocacy Institute in MA. I am also a member of the Accelerating Systemic Change Network, Kids Win MO, the St. Louis Regional Coalition for Digital Equity & Inclusion, the University Innovation Fellows (2014) and a Board Member of the Cheeky Scientist Association Interdisciplinary PhD Guild.
I am a 2021 National Leaders Council Fellow & and a recent graduate of Lead MO. I earned my PhD in Interdisciplinary Engineering (Education) and a MS in Mechanical Engineering from Texas A&M University. I also have a BSE in Engineering Physics from the University of Michigan.
Related Links
Texas A&M Student Priorities Part II|Student_Changemakers]]