Fellow:Gerid Paquette
Jump to navigation
Jump to search
Gerid is a student pursuing a M.S. degree in Mechanical Engineering from Florida Institute of Technology in Melbourne, FL. Gerid's future career goal is to earn his PhD in Mechanical Engineering and be at the forefront of the research community, utilizing his skills in leadership, analysis, design, and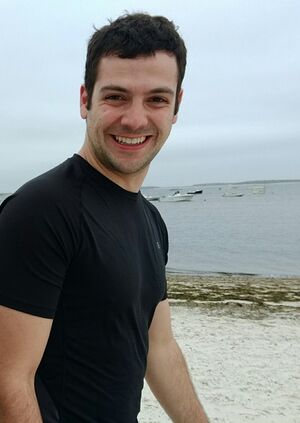 programming to continue to make new discoveries and solve problems. 
His current research is focused on measuring requirement volatility through network models. 
He also has a sincere passion for teaching, which was brought about through mentoring his peers and instructing outreach events for local elementary, middle, and high school students. on the importance of engineering. He conducted these events during his two year presidency of the Florida Tech chapter of ASME. This passion has lead Gerid to pursue a career as a professor, as this position would align with his career goals and allow him to integrate his passion for teaching into his work. 
Gerid has had internships and externships at several companies across the United States, including BAE Systems in Nashua, NH, Lockheed Martin in Cape Canaveral, FL, and NASA JPL in Pasadena, CA. He has also received various awards during his undergraduate collegiate career including ASME Charles T. Main Leadership Award, Florida Tech Outstanding Senior Award, and an ASME CIE Student Design Poster Award. 
If you would like to get in touch with him, please email him at gerid.paquette@gmail .com or visit his LinkedIn profile at www.geridpaquette.com.
Related Links
Florida Institute of Technology]]
Florida Institute of Technology Student Priorities
Fall 2015 Leadership Circle
Spring 2016 Leadership Circle