Fellow:Founders Workbench
Jump to navigation
Jump to search
Overview
Founders Workbench is a collection of forms, memoranda, tools and advice provided by Goodwin Procter to aid entrepreneurs in overcoming the legal and organizational barriers to starting a company. Originally created in 2010 to provide free legal documents for C-Corporation formation, the site was expanded in April 2013 to include a full suite of advice for forming, financing, operating, staffing, growing and legally protecting a company[1].
Purpose
Founders Workbench exists primarily to relay the legal expertise of Goodwin Procter toward early-stage entrepreneurs by giving them free, easy access to the organizational and legal documents necessary for starting a company. Within the context of Goodwin Procter, the site was also designed to communicate that Goodwin Procter understands the hurdles to entrepreneurship and the resources needed to overcome them. This plan was successful: since the site's release, both it and Goodwin Procter have gained a loyal following within the entrepreneurial community[2].
According to Lee Feldman, Director of Communications at Goodwin Procter, "We do have mechanisms on the web site that allow entrepreneurs to submit specific questions, and in some cases, these conversations result in Goodwin Procter engagements. However, Founders Workbench's central goal is to support and engage with the larger startup community. The site was always intended as a standalone support mechanism for the startup community, not a sales development tool."
Distinct Differences From Other Offerings
Founders Workbench is similar to other entrepreneurship resources in that it provides expert advice and analysis from Goodwin Procter employees on every stage of starting a company; it also curates stories and advice from elsewhere on the web.
However, the site's unique offering is the collection of concrete tools it provides, including:
Document Driver: Free automatic tools for generating important legal documents. The Doc Driver is arguably the most useful resource on Founders Workbench; it contains tools for forming either an LLC or a C-corp--including certifications, subscription letters, restriction agreements, confidentiality and intellectual property assignment agreements, founder agreements and more. It should be noted that Doc Driver is intended for start-ups and should not be used for businesses with material existing on assets or operations.
Capital Calculator: A calculator application for estimating the financial effects of taking on investors, accepting venture capital proposals and selling a business. The Capital Calculator includes tools for calculating dilution, determining payout and sharing results.
Deal Dictionary: An entrepreneur-oriented reference to simple, understandable definitions of legal and other terms used frequently by counsel and investors.

These tools can be used online or downloaded to mobile devices.
Impact Achieved For Students and Campus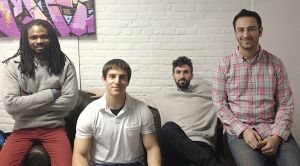 Founders Workbench boasts a diverse range of start-ups aided by the tools available at the site. These include Fashion Project, a company that resells donated high-end clothing and donates the resale profits to charity, and Songza, a mood-based music customization service[3]. As a useful but relatively silent resource, Founders Workbench has not had visible impact on campuses the way more all-encompassing and higher-profile entrepreneurship groups have, but its resources have been instrumental to the entrepreneurship community as a whole. The key impact of Founders Workbench is its potential as an enabler: by clearing up the often time-consuming challenges of organization and incorporation, as well as by arming innovators with the legal and business acumen they need to make deals that will grow their enterprise, Founders Workbench and similar resources could allow design thinkers, engineers and innovators to focus directly on the innovations they want to create.
Founders Workbench averages 8,000-10,000 unique visitors per month. About half of this traffic goes to Document Driver, and the remainder is attributed to other resources on the site.
Steps Required To Bring Resource to Campus
Because Founders Workbench is a centralized online resource, it can already be readily accessed by anyone or any organization--including university students. Founders Workbench would not need a physical presence on a campus to be useful to its students; instead, existing groups could refer their members to it as a key resource.
These existing groups may also benefit from providing state-specific forms and resources as a local supplement to the national-scale forms that Doc Driver already provides. Ideally, a campus could effectively provide local legal assistance on incorporation and organization, tailoring the assistance provided by Founders Workbench to each campus's locale. This would not only assist entrepreneurs in focusing on their specific creative or technical challenges, but would also encourage founders to start up and remain in the university's local area instead of fleeing to an existing entrepreneurial hotbed.
Campuses can become directly involved with Founders Workbench by submitting guest blog posts about their programs and events; FWB also welcomes feedback from programs and entrepreneurs.
Contact Information
Founders Workbench can be contacted at http://www.foundersworkbench.com/contact-us/ for questions or suggestions; Goodwin Procter recommends against using this feature for confidential questions or legal advice. Founders Workbench's parent company, Goodwin Procter LLP, can be contacted at http://www.goodwinprocter.com/Contact-Us.aspx.
Kerry B. Hall Goodwin is Procter's Lead of Social Media; her contact information is available to the University Innovation Fellows.
References