This site will go under maintenance from 25-11-2020 to 30-11-2020. It might not reachable during the maintenance period.
Fellow:Emmanuel Oquendo-Rosa
Jump to navigation
Jump to search
 Emmanuel Oquendo-Rosa is a mechanical engineering student from the University of Puerto Rico at Mayagüez who is passionate about learning new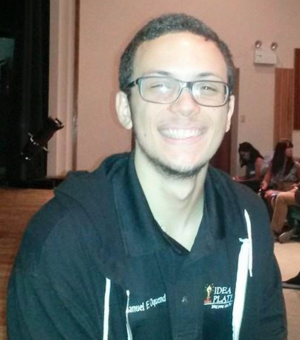 things. He spent his first years in UPRM working on research projects in areas such as: sociopolitics, novel engineering educational techniques, virtual reality for design visualization, and biomaterials. Furthermore, Emmanuel has been given the opportunity of working in amazing places such as Verizon Wireless, Abbott Medical Optics, and the Massachusetts Institute of Technology (MIT).
     However, his main focus is undertaking entrepreneurial action. Currently, he is working on two startup projects: Project Air and Idea Platform Inc. The first one is his tech venture focused on the development of mobile apps and the latter is a nonprofit organization he founded with the mission of leading and supporting a new generation of entrepreneurs within the UPRM community. His goal is to, one day, have his own interdisciplinary research lab in Puerto Rico where people from all around the world can join together and create impactful tech solutions.
Related Links
University of Puerto Rico at Mayaguez
University of Puerto Rico at Mayaguez Student Priorities
Fellows
Emmanuel Oquendo