Fellow:Ellery Addington-White
Jump to navigation
Jump to search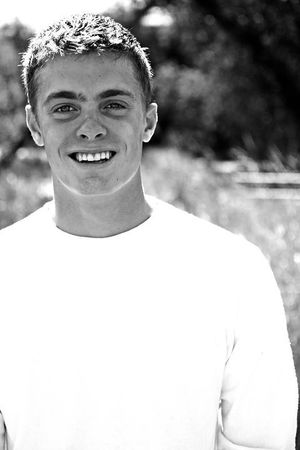 Currently a senior at Beloit College, Ellery Addington-White is the student director of the Center for Entrepreneurship in Liberal Education at Beloit College (CELEB). He has tried to play an active role in the campus community while working towards his B.S. in Computer Science and taking full advantage of the rich liberal arts environment at Beloit. An avid graphic/web designer and musician, Ellery has worked to bring together both the arts and sciences in all his curricular and extracurricular activities.
In the process, he's drawn everything he could from the wide range of talents and skills present within the Beloit community. He has also strongly engaged as a proponent for social entrepreneurship, working on such projects as professor Rama Viswanathan's Ph.D. Wallputer- an inexpensive solar-powered computer with dedicated client software that could serve as a digital information kiosk, and multimedia platform for communities in developing countries.
Ellery also spent last summer exploring the tech entrepreneurship scene in Chicago, while working for Chicago Mayor Rahm Emanuel. He helped the Mayor's office research start-ups in Chicago, and facilitated events like Tech-Week in Chicago's tech-entrepreneurship hub,1871.
Ellery's main goal as a UI Fellow would be to focus and bring together the copious talents and resources available at Beloit College. He believes these assets in combination with the strategic location of Beloit College, between the established and rapidly growing entrepreneurship communities in Chicago, Milwaukee and Madison, represent a real opportunity for the college, its students, faculty and alumni, as well as for the Beloit community at large. He hopes to help make a lasting and sustainable contribution to both the local community and, together with the other UI Fellows, create an impact regionally and beyond.
Contact Information
Related Links
Beloit College Student Priorities
University Innovation Fellows:
Spring 2016 Thomas Porkka
Spring 2015 Hunter Elbourn
Fall 2013 Ellery Addington-White