Fellow:Elizabeth Jordan
Jump to navigation
Jump to search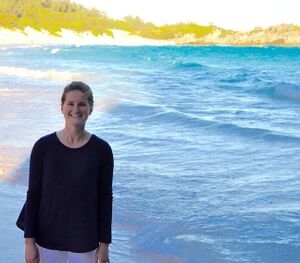 Elizabeth Jordan is currently a sophomore at Elon University pursuing a major in Entrepreneurship and minors in Dance and Sport & Event Management.
Born and raised in Bermuda, Elizabeth brings her unique perspectives and experiences to group collaborations and conversations.
An avid lover of travel, cycling and coffee, Elizabeth has a passion to find solutions to world problems through an entrepreneurial mindset and critical thinking. 
Elizabeth can be contacted at ejordan5@elon.edu
UIF Projects



How To Utilize Faculty And Other Resources On Campus For Successful Interdisciplinary And Entrepreneurial Work
Related Link
Elon University Student Priorities
University Innovation Fellows
Spring 2016:
Spring 2015: