This site will go under maintenance from 25-11-2020 to 30-11-2020. It might not reachable during the maintenance period.
Fellow:Eleanor Hunt
Jump to navigation
Jump to search
Eleanor Hunt's vision sprouts from her ripple-effect philosophy: harmony within the soul radiates outwards; making an impact on an individual, a group of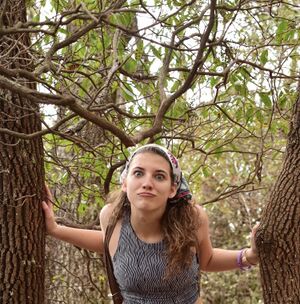 individuals, a community, and eventually the bigger picture. Her primary focus is discovering the ideal balance of spiritual wellness, physical wellness, and mental wellness, and how this lifestyle can be individualized to people with unique circumstances/preferences. Her goal is to show her peers that it is possible to find peace in this fast-paced, overstimulated world that we live in...all it takes is perspective, and a willingness to be mindful. With a Health Science major, a Medicine, Health, & Culture minor, and a passion for philosophy; Eleanor strives to enlighten herself and others of the relationship between the mind, body, and spirit, with a scientific and philosophic approach.