Fellow:David Freiburger
Jump to navigation
Jump to search
David Freiburger is a sophomore at the University of Oregon pursuing a Bachelor of Arts in Journalism. David is originally from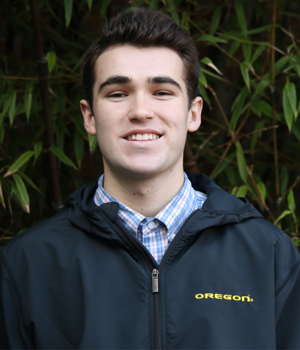 Los Angeles, CA where he grew up for the greater part of his life. He is focused on connecting students, faculty and the community surrounding the university through his strong interests in innovation, entrepreneurship, and creativity.
David is a ideator with strong skills in team communication, emotional intelligence, and creative problem solving. He is driven to learn new things related to entrepreneurship/innovation and overall brand strategy in a quickly changing world.  
While at the University of Oregon, David is the VP of Membership for the Innovation & Entrepreneurship Club, author of The Creative Company: Creative Execution + Empathy = Long-term Value (set to publish June 2018), and co-founder and planning committee member for the UO Innovation Summit. Lastly, David also plans to start a podcast - interviewing people that represent David's mission of connection, but possibly scaling that and reaching a larger audience.
---
---