Fellow:David Delgado
Jump to navigation
Jump to search
David Delgado is a University Innovation Fellow who majors in two programs, Civil engineering and system and computing engineering at La Universidad de los Andes (Uniandes). Born in 1997, he is the youngest sibling. Delgado is from Bogota, Colombia where he has lived and studied his whole life. Having started studying only civil engineering, during his studies he started exploring programing and fell in love with the System and engineering program.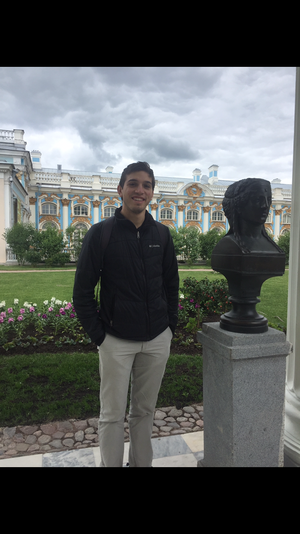 At Uniandes, Delgado has been involved with the Ultimate Frisbee team for 2 years participating in multiple competitions and traveling with the team to different parts of the country. In addition, he has worked twice for the University as a Teacher Assistant in one the most important courses for system and computer engineers (APO 2) were students learn the basis of advanced programming in Java.

In the later years, Delgado started showing interests in Innovation and entrepreneurship. His whole life, he was been very heavily involved in all kinds of sports, learning to play four different sports at advanced levels and multiple others at a recreational level, and going on to join a professional team to play the Ultimate Frisbee Nationals Junior. Delgado is passionate about changing and improving his surroundings, on his campus, he is interested in changing the concept of how the students learn and see their own education.
Related Links
Universidad_de_los_Andes_Student_Priorities
Landscape Canvas 2018: https://docs.google.com/spreadsheets/d/1M-1Egon0XX7wE3AKVUNzbUcf-FBq-rwfCHJ58AgqnOI/edit#gid=1
---
---