Fellow:Conner Hazelrigg
Jump to navigation
Jump to search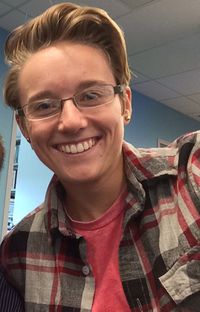 I am Conner Hazelrigg, and I hope to be a future business owner. I am almost complete with my undergraduate studies of Physics and Math, but why stop there? I will further my education and get another undergraduate degree in Electrical Engineering.
I love working with my hands to build things and test them. One of my favorite things I built is a solar paneled cell phone charger for a couple villages in Haiti. Using this idea, I have created a venture business Sollular Connections. My biggest goals for this business is to help and touch as many lives as possible in the world.
Personally, I have an identical twin sister who is my best friend. We both play tennis and are doubles partners for the school's women's tennis team. At one point in our collegiate journey, we were ranked in the top 24 doubles teams for the NCAA D2.
Related Resources
William Jewell College Strategic Priorities
William Jewell College 2014-2015 Leadership Circle: Bradley Dice, James Milam, Kate McFerren, Amelia Hanzlick, Conner Hazelrigg