Fellow:Cody Howell
Jump to navigation
Jump to search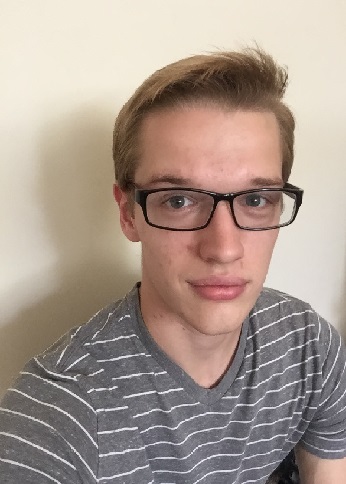 Adventurer, Student and Truth Seeker
My name is Cody Howell, I am a 19 year old undergraduate student at Indiana University Purdue University Indianapolis (IUPUI); pursuing a double major in Forensic Science and Biology. To be honest I'm not sure how to best introduce my self, so I'll rely on the trusty "If you had to describe yourself in one sentence" cliché. I am a seeker of truth, or probably more accurately a seeker of knowledge.
Knowledge is defined as the awareness or familiarity gained by experience of a fact or situation and I go to great lengths to obtain it. (Particularly the experiential aspect, just ask any of my friends who have anxiously watched me brave the edges of building roofs and mountainsides simply for the thrill of it). This innate desire to know is what drove me to higher education. With my first year of college under my belt, I've come to realize that simply knowing facts and information is not enough; said knowledge must be applied and utilized. With that in mind I made two major endeavors this summer, first: I applied for and was accepted for a Life Health Sciences Internship (LHSI) at the Indiana University School of Medicine. Where I conduct quantitative image analysis for various clinical medical trials. Secondly, with the leadership of my good friend Richard Anderson I helped to found a new student organization at IUPUI known as the Brain Trust. Our goal is to facilitate innovation on campus, and aid students in turning their ideas to action. It was through our efforts to get this organization off the ground that we were made aware of UIF, and that's how I got here.
So, with the "serious" stuff out of the way, some fun facts you may like to know about me: I am an nerd (if you need a specific sub-genre of nerd, science fiction has always thrilled me the most), I enjoy reading books of all kinds ( particularly classics), and when weather permits a favorite pastime of mine is riding my bike around Indianapolis.
Related Links
Indiana University Purdue University Indianapolis
Indiana University Purdue University Indianapolis Student Priorities
University Innovation Fellows
Spring 2016: