Fellow:Charchil Shah
Jump to navigation
Jump to search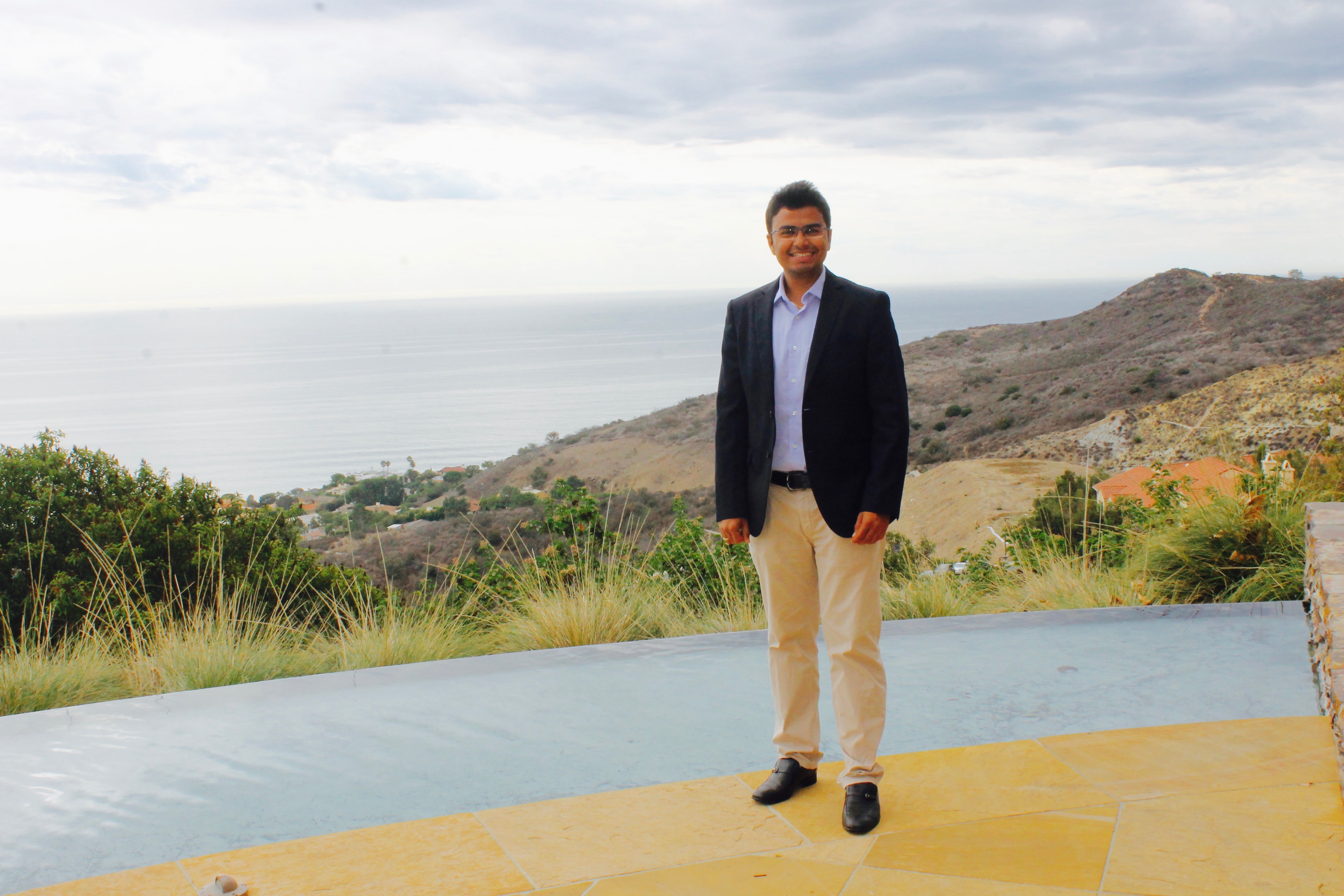 Mr. Charchil Shah 
Charchil is a full-time MBA Candidate at Pepperdine University's B-School Graziadio School of Business and Management in Malibu, United States concentrating in Finance and Entrepreneurship. Currently he is also working on a Hedge-Fund Project with Dun & Bradstreet (Bryant & Stbel Fund) as Financial Analyst.  Before beginning the MBA journey in the U.S., Charchil was working for a Real-Estate Company in Ahmedabad, India managing the finance, accounts and business development departments for 1.5 years. Mr. Shah, in 2011 while pursuing his Bachelors in Commerce from Ahmedabad University started pursuing the Chartered Accountancy Course (Indian CPA) and parallel started working for an Indian CPA firm "Shah & Shah Associates". Charchil Shah is a C.A Final Candidate with his last 4 subjects of Chartered Accountancy pending. There Charchil developed specialization in the field of Assurance, Internal Auditing, Management Advisory and Finance. During his 4.5 years tenure Charchil led Audit teams for several Statutory and Internal Audits and eventually specialized in the field of Management & Systems Audit, where in the nature of work included analyzing the current systems & processes and recommending better systems in-order to achieve optimum utilization of resources. While heading ahead in the professional career, during the same time academically he finished his Masters of Commerce and Business from Gujarat University. In 2015, considering his driving passion of improving systems and policies, was selected for Public Policy Boot Camp by Vision India Foundation in New Delhi. Where Charchil connected with several bureaucrats and people working under the Public Policy domain for the Government of India. There, considering his finance and audit background he worked on project called "Flow of Public Money in India". Continuing that work, currently in the United States, he is active member of Hindu Swayam Sevak Sangh (Indian Organization).
Charchil has always been very active at his undergrad college- H.L. Institute of Commerce (Ahmedabad University) managing and organizing various events for involved community and for the growth and development of Students. In 2015 as an alum he headed an event called "Seekho 2015" in which 975 students  participated. Seekho, in Hindi means "to learn" was organized involving various workshops and seminars for personality development. Charchil was also the Vice-President of Students Council at Gujarat University. He has also worked with several NGOs in India for providing education to under-privileged kids in India. 
On the Spiritual front, Charchil is a Reiki Master and a certified Healer. He has conducted several seminars on Philosophical Subjects. In his free time, he loves to meet new people and build long-lasting connections. By joining UIF, he wishes to create education models for Schools and Universities across the Globe and make a difference in the world. 
---
---