Fellow:Bryan ZAREMBA
Jump to navigation
Jump to search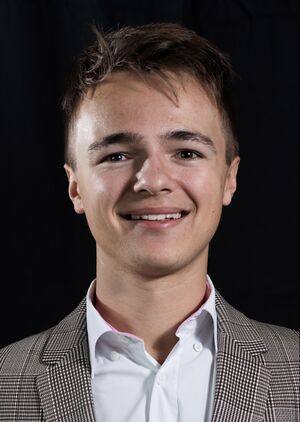 Name

Bryan ZAREMBA

School (Cohort)

Menlo College (2021 cohort)

Majoring in

Finance and Business Analytics

Country

France

Email
Bio
Bryan Zaremba is from Paris, France. He is double majoring in Finance and Business Analytics. He joined the University Innovation Program and its family in the year 2021. After 18 years in France and right just after High School, Bryan moved to the United States of America in 2018 to pursue his study at Menlo College, which is located right in the Silicon Valley.
Bryan is a passionate person. He likes (almost) everything that he is doing. His favorite things to do are playing sport (Tennis, Basketball, Soccer, Wakeboard, etc). Coming from a family with country diversity, he has always loved traveling and meeting new people to know more about their culture, life, food, and more. He is a very empathic and grateful person that always tried to help people the best he can.
Achievements
Bryan has achieved to be on the Dean List every single semester he has studied at Menlo College so far. His academic record allowed him to get 3 Awards last year: Alpha Chi, Beta Gamma Sigma, and Tri Alpha.
Bryan is also very engaged on his campus. He is a Student Representative at the Strategic Planning Committee of Menlo College. With his Colleague and friend Bianca (UIF member), they got the chance to propose and induct different things on campus such as the Mentorship Program for upcoming international students. Bryan is also actively engaged in various clubs at Menlo College. He is the Vice President of RISE (Rising in Self Empowerment) founded by Basil (UIF member). Also, he is engaged in the Oaks Innovation Club, founded by Ethan (UIF member), where he worked with his teammates for over a year on the third Start-up Weekend Silicon Valley (Womxn).
These commitments and achievements prove his love for Menlo College and its Community. He also shows how entrepreneurship (Thinking outside the box, Making change, Questioning, Empathy) has become something important for him. After School, Bryan would like to implement what he has learned and achieved at a bigger scale so that people in need get the chance he has got.
Social media profiles
Snap: OL1950 Instagram: bz0904 (https://www.instagram.com/bz0904/) LinkedIn: Bryan Zaremba (https://www.linkedin.com/in/bryan-zaremba-832160157/)
---
---