Fellow:Brunda Sathish
Jump to navigation
Jump to search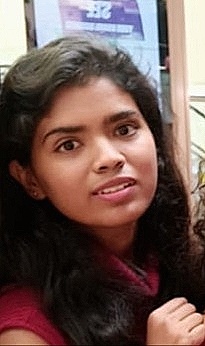 BRUNDA SATHISH
Brunda Sathish is a University Innovation Fellow who strongly believes in the ideology "One pen, one book and one teacher can change the world ". She is an undergraduate student studying Electronics and Communication engineering at Vidya Vardaka College Of Engineering, Mysuru.
About Brunda in three words: a multitasker, debater and a good communicator. Lecturing is her field of interest and reducing the gap between industry and school is her passionate problem. She is a core member of an astronomy club and a technical club named IoT Crew . "A perfect integration of technical skills and good communication makes one a good engineer!" she opines. Programming is one of her favourite hobbies.
Brunda is a very good team player, as a result of which, her team won the title "Best Project of the Semester". Organising barcamp and State Level Hackathon is her way of implementing practical learning. She runs private tutorials at home where mathematics is taught to undergraduate students. 
On her campus, she wants to build platforms for idea and innovation and she is always ready to work for a change! Yes, she is a change agent of her campus!
RELATED LINKS
VIDYAVARDHAKA COLLEGE OF ENGINEERING - CAMPUS OVERVIEW
VIDYAVARDHAKA COLLEGE OF ENGINEERING - STUDENT PRIORITIES
OTHER FELLOWS