Fellow:Brandon Graham
Jump to navigation
Jump to search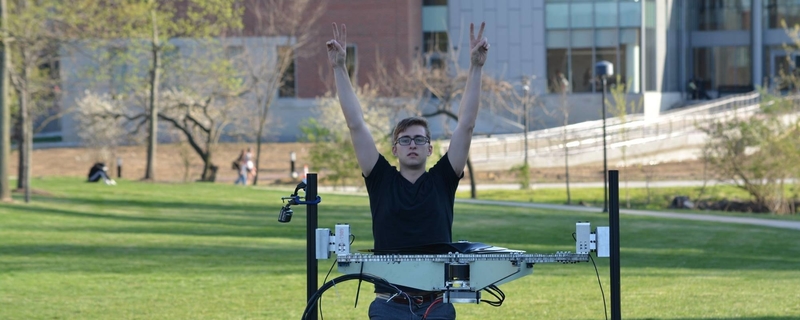 Brandon Graham
Launched: Fall 2016
School: Rowan University, Glassboro NJ
---
Resume:
Owner / Manager - Sight Sound Entertainment, Whitehouse Station NJ
Mechanical Engineering R&D Intern - Opex Corp. Moorestown NJ
Lab Technician -  Machine Shop & Projects Lab, Henry M. Rowan College of Engineering, Glassboro NJ
Program Director - Hoverbike Program, Henry M. Rowan College of Engineering, Glassboro NJ
Student Regional Chair - ASME International
Outreach Director - ASME Philadelphia, Philadelphia PA
President - ASME Rowan Student Section
Active UIF - Rowan University, Glassboro NJ
---
About: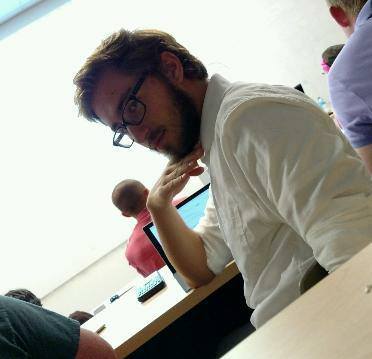 Brandon is a proud University Innovation Fellow at Rowan University. From design projects to tinkering at home, he is most at peace when taking things apart and studying how they work. 
Brandon is currently studying mechanical engineering, with future aspirations to work as a Disney Imagineer. Currently, he is working on a product called 'SMARTRIDE' - an electronic longboard attachment which enhances board performance, ride comfort, and safety.
In partnership with Rowan Engineering, he is currently developing V.T.O.L. (Verticle Take Off & Landing) aircraft capable of carrying a pilot onboard. The Rowan Hoverbike Program is a joint effort funded in part by Rowan University and ASME - Philadelphia ((American Society of Mechanical Engineers).
Brandon works on campus as a lab technician for one of the on-campus innovation/maker-space facilities. There, he assists students in product design through solid modelling, 3D printing, and advanced manufacturing.
When he is not in the projects lab, he is an active member of the ASME community in the tri-state area and around the world. As the Student Regional Chair for Northeast US, he is responsible for coordination and outreach to 30 student sections, with the goal of creating new effective communication pathways for student sections, as well as connecting ASME's young members globally.
---
Phone: (908) 655 5299
Website: www.brandongrahameng.org
LinkedIn: www.linkedin.com/in/brandongrahameng
---