Fellow:Bingjie Liu
Jump to navigation
Jump to search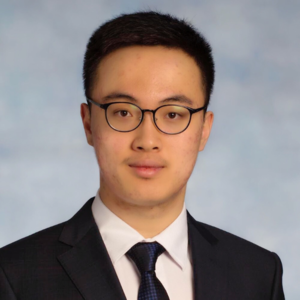 Bingjie Liu is a University Innovation Fellow (UIF) and undergraduate student studying Marketing and English at University of Richmond (UR). Bingjie is from Qingdao, China, and he is currently studying abroad in the United States. He also has a strong interest in Marketing, particularly because of the way it overlaps with English. 
As a international student, Bingjie appreciates it that he has the opportunity to study abroad, but he believes that there are still many ways to improve the current higher education. He is involved with the UR Collegian, a student newspaper organization, and American Marketing Association on campus. Bingjie enjoys crafting his own stories, as well as the stories of others. For the UR Collegian, Bingjie interviews students and faculties and tells stories about students' life in his writings. He believes that great stories must be told, and he hopes to take an active role in getting these stories to others.
When University of Richmond introduced UIF for the first time, Bingjie thinks that UIF would be a great fit for him. UIF enables him to make things happen. Bingjie started to interview first and second-year students, and he found that humanity students think that there are few career-related opporunities for them. However, when Bingjie reached out to school administrations, he learned that University of Richmond does provide opporunities for humanity students. The issue is that students have not recognized their opporunities yet, and there is a disconnection between school and students. Bingjie started to think how he could build connections between the school and students. He started the idea of Student Speaker Series where upperclassmen will be invited to share their experience. They could talk about how they choose to major in humanities and how the school resources help them make these decisions. After talking about his project with both students and faculties, Bingjie hopes that he could move this Student Speaker Series forward. 
Related Links
University of Richmond Students Priorities 
2019 UIF Team Member:
3. Bingjie_Liu
5. Will_Walker
---
---