Fellow:Ben Kennedy
Jump to navigation
Jump to search
Benjamin Kennedy
Benjamin Kennedy is a current undergrduate sophomore at Western New England University. He planning on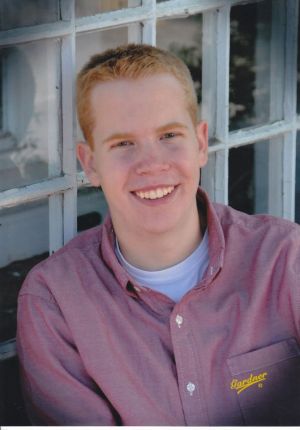 graduating in spring 2018 with a B.S. degree in Electrical Engineering. 
Ben has remained active on campus sense the moment he has gotten there. During his freshman year and Sophomore Ben has remained hugely active on campus becoming the Vice President of the BIomedical Engineering Society, a member of the Alpha Lambda Delta honor society, a starting member of the Innovation Incubator Club, and even a member of the club rugby team. 
He has a couple of jobs over the years, most noticably he was an undergraduate researcher for the ATRANS lab helping preform research on teen drivers using such devices as a car simulator and the oculus rift. Ben has also held jobs as a Teacher's assistant and as Lab techinition where he help build and test laser protection boards for the air force. During the summer Ben was lucky enough to help plan and run a MakerSpace class for a local underprivledge junior high school.
Related Links
Western New England Student Priorities
University Innovation Fellows
Spring 2016:
Ben Kennedy
Spring 2014