Fellow:Astha Rastogi
Jump to navigation
Jump to search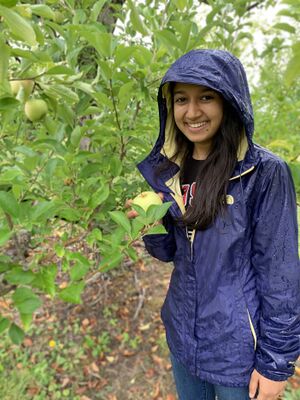 Astha is a senior studying Computer Science and Engineering with a minor in Business within The Ohio State University's Integrated Business and Engineering (IBE) Honors program.
Astha has had a variety of experiences on and off campus throughout her college experience, many of which involved exploring, joining, fully immersing herself in, and even leaving to pivot to another experience. These experiences include involving in Ascent Microfinance to drive change within Columbus' small business community, leading recruitment for the Buckeye Undergraduate Consulting Club, and offering teaching and mentorship within the IBE community.
One of Astha's favorite experiences in college was when she served as an undergraduate teaching assistant for the IBE Fundamentals of Engineering course for first-year students. The professor of the course at the time happened to also be Ohio State's first UIF Faculty champion, and Astha was humbled to walk into a classroom everyday surrounded by crafty materials she loves tinkering with, as well as an incredibly open-minded, dedicated teaching team. At the end of the semester, the first-year students used design thinking and business model canvas principles to design a hand-held product for individuals with arthritis!
Outside of the office or classroom, Astha really enjoys cooking, teaching, sustainability, being outside, reading, and having a great chat over coffee. Most recently, she was inspired by the thoughts in the book "Things I Wish I Knew When I was 20" by Tina Seelig, who is a professor within Stanford's d school, and Astha looks forward to continue learning with Stanford's d school community, fellows at other colleges, and each and every person she encounters at Ohio State.
---
---