Fellow:Andrew Dalman
Jump to navigation
Jump to search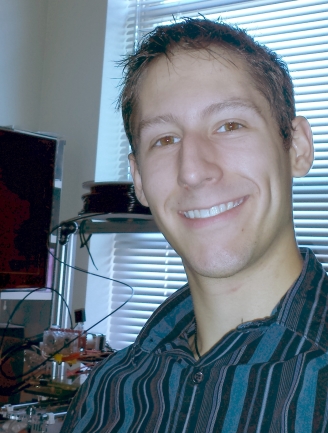 Andrew Dalman is a junior-level Manufacturing Engineering student at North Dakota State University, prospectively double majoring in Mechanical Engineering. He has experience in the fields of engineering, entrepreneurship, innovation, and brewing a wonderful cup of tea.
Andrew has worked on injecting an innovative spirit into biomedical engineering & research for going on three years while developing an artificial human jaw & bone substitute material. Through this research he has gained valuable experience in leadership, project management, and design thinking. He enjoys taking a multidisciplinary approach to problem solving- taking hints of a solution from three or four different disciplines to form a new and unique solution. This experience has led him to start his second company, a design and innovation/invention consulting service.
He hopes that, with the assistance of the UI program, he can be a catalyst for an innovation culture at NDSU and beyond- providing others with opportunities similar to his. He realizes that many students simply aren't aware of their own capabilities and the programs that exist (or need to exist) to help nurture them.
Through his work with the UI program and BCI, he hopes to eliminate the notion that being creative, innovative, or inventive requires some kind of elite status. He believes that everyone can (and does!) have great ideas... ideas that, many times, never see the light of day simply because the inventor doesn't think they're smart/wealthy/etc... enough to see it through. With the proper culture, tools, and people leading the charge, he also believes he can 'fix' that.
Andrew says that 'Half of innovating/inventing a product or idea is believing you can do it. That's the double-edged sword of a life based on innovation- nobody can read your mind. Work doesn't get done unless someone does the work! There's generally nobody waiting to give you the right answer -the answer doesn't exist yet!. To a certain kind of individual, that's incredibly exciting.'
In his free time, Andrew enjoys finding new ways to solve problems, drinking tea or coffee, listening to music, and musing about a range of topics. He's also known to play a few pc games. It's not uncommon to see all of this going on at once.
Related Links
North Dakota State University Student Priorities
University Innovation Fellows
Spring 2016:
Fall 2015:
Fall 2014:
Fall 2013: