Fellow:Alexander Rumsey
Jump to navigation
Jump to search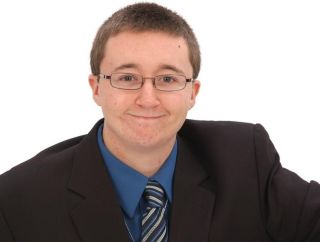 Alexander is a student at Florida Institute of Technology. He is majoring in Business Administration, and is expected to graduate Spring 2017. After that he plans to stay at FIT to get his MBA. Originally from Quincy, Illinois, he has lived in Melbourne since 2007. 
 Alexander has spent the last 3 years growing the Momentum Student Business Incubator at FIT. During his time with Momentum over 10 business have launched, including his own Luxo Consulting. He help students by teaching them the Lean Launch Pad program and utilizing the Business Model Canvas.
Alexander has also co-founded TEDxFloridaTech which had its first event in December 2015. He also serves as an advisory to a NAF Academy of Finance program at Melbourne High School, where he graduated from.
Related Links
Florida Institute of Technology]]
Florida Institute of Technology Student Priorities
Fall 2015 Leadership Circle
Spring 2016 Leadership Circle