Fellow:Alex Santarelli
Jump to navigation
Jump to search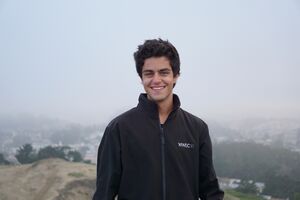 My passion is impacting others through tech, design, music, and fun.
A little about me:
My father passed away when I was six years old. What I learned from him passing was that I want
to defy the odds and people's expectations. I want to change the world and I have a certain force
in me that never stops. This force has allowed me to pursue my passion of impacting people through
technology by learning to create iOS apps. I have created eight apps to date, ranging from a
social network for music, education apps using iBeacons, and a running calculator. My passion has
also fueled my interest in meeting new people, traveling to the west, and to start taking those first
steps in impacting people's lives.

I cannot wait to work and meet you to see all the amazing ideas we have and things we will create.
Related Links

Main Campus Page

Student Priorities Page

Loyola University Maryland Student Priorities
Spring 2018 Fellows

Spring 2017 Fellows

---
---