Fellow:Alex Bina
Jump to navigation
Jump to search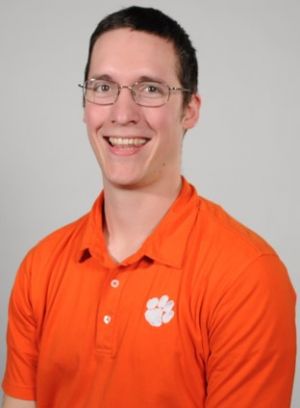 Raised by the Kansas City hustle, Alex Bina graduated from Pennsylvania State University with a BS in Bioengineering. While pursuing an undergraduate degree, Bina spent the majority of his time in a library, sequestered from society in an effort to be perfect academically at the expense of skill development. By graduation, armed with a high GPA and a healthy sense of entitlement, Bina quickly found he was poorly equipped to contribute at the professional level as an engineer.
Bina now resides in Clemson, SC, seeking a PhD in Bioengineering by tackling the concussion concerns in sport by characterizing protective athletic equipment. In his copious amounts of free time, Bina participates in the movement to inspire students in their journey towards self-realization. Bina is motivated to bring innovation and entrepreneurship opportunities to all corners of Clemson University so that all students have the requisite skill set and confidence to succeed in the workforce after graduation. Aligning himself with the goals of Clemson University's "Forward20" plan for the future of the school, Bina believes he can contribute to establishing a culture of innovation and entrepreneurship by using the skill set indoctrinated by the University Innovation Fellows.
Outside of school, Bina co-founded a company, BlackTop Labs, committed to accelerating athletes to reach their fitness goals. Personally, Bina is currently in a long term relationship with the sport of basketball.
Contact: @kcityhustle
                abina@g.clemson.edu
"a smile as small as mine might be precisely their necessity" -Emily Dickinson
Related Links
Clemson University Student Priorities

University Innovation Fellows:
Spring 2016:

Fall 2015:

Spring 2015:

Fall 2013: