Fellow:Akshit kalantri
Jump to navigation
Jump to search
My name is Akshit Kalantri, and I am from Mumbai, India. I am a Mechanical Engineering major. I am involved with the ping pong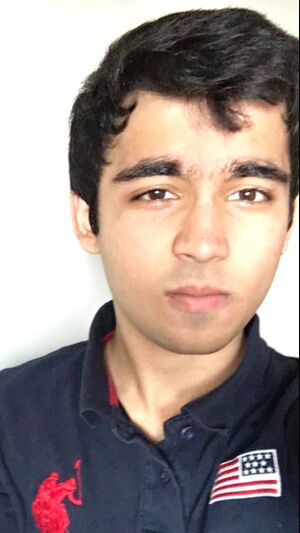 club, the soccer club, robotics club and also the tinker lab. I enjoy playing soccer, badminton and lawn tennis during the warm days. During the colder days, I prefer to play chess. I also like watching movies a lot and I am a photographer. 
The coolest thing I have done so far of my school year was going to detroit and representing my univerisity at the Lawrence tech Univerisity in an Innovation encounter challenge held in Detroit at the Lawrence tech university. We were five of us who represented SLU in this competition. In this competition we were given a real world problem by a company called ElringKlinger. We throwed our idea to the panel of judges and the company vice-president and CEO. We did receive reviews that time and they seemed to be quite happy with our solution. The results came out and SLU received the 3rd position in the competition. This was the coolest thing which I have been through in my journey of freshmen year at SLU.
I like to meet new people and get to know them. Through UIF I look forward to get acquainted with new people and get my knowledge of innovation to another step helping undergradutes to think out of the box.
Related Links
Saint Louis University Student Priorities
University Innovation Fellows
Spring 2016: