This site will go under maintenance from 25-11-2020 to 30-11-2020. It might not reachable during the maintenance period.
Fellow:Aditya Shasank PSKPVS
Jump to navigation
Jump to search
Aditya Shasank PSKPVS is Pursuing Bachelors in Aditya College of Engineering under the major Computer Science and Engineering. He proved himself to be good at academics also. He shows interest in learning new technologies.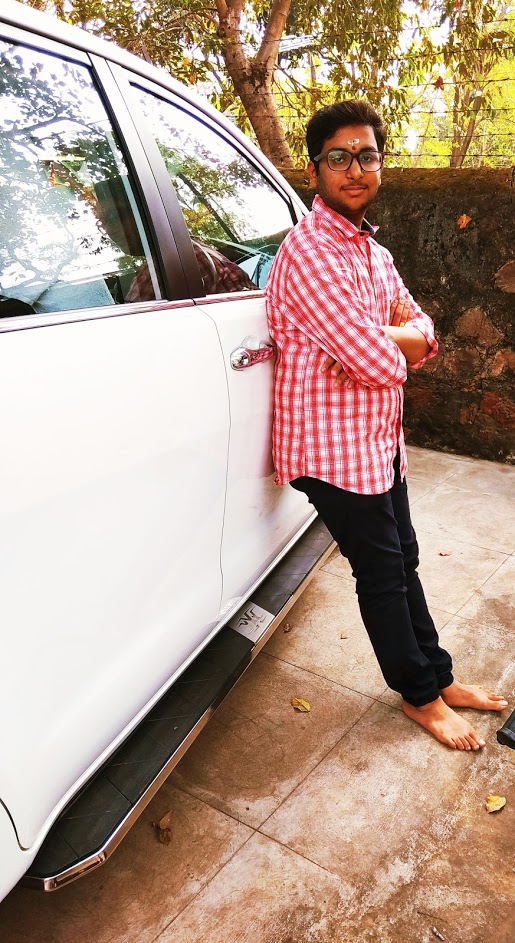 In addition to this, he is much proactive with his innovative concepts. Recently with his innovative concept/project titled "Ration Distribution Management System", he leads a team of four members and participated at the South region level of "Chhatra Viswakarma Awards 2019" conducted by All India Council for Technical Education (AICTE), New Delhi, and the same was shortlisted for the national level. Subsequently he participated at the National Level competition of "Chhatra Viswakarma Awards 2019" and the same was well appreciated by the panel of Judges.
He proved himself to be a team man with an ability to lead a team. He actively participates along with class/team mates in all the activities. If required, he can also lead the team.
He actively participates in various activities like seminars, workshops conducted by the department and entrepreneurship development cell. He is actively involved in organizing different social service activities like Blood donation, supporting the needy. With these he proved himself to be an active member of the team with an ability to lead the team
Related Links
College Wiki: Aditya College of Engineering
Student Priorities: Aditya College of Engineering Student Priorities
Team Members: Chandramouli ,MOHIT ,Subhash
Landscape Canvas: Landscape Canvas 
College Pitch Video:  College Overview
Change Story: Story Telling Video