Fellow:Nadia Gathers
Jump to navigation
Jump to search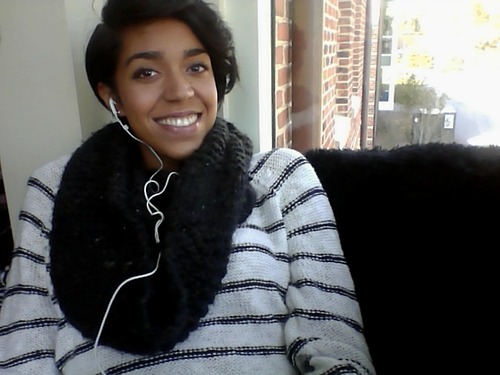 Nadia Gathers is a University Innovation Fellow and Converse College alum. She is an intersectional feminist, like everyone should be. While not actively overthrowing the patriarchy, she is a Program Manager and Producer at Github. 
In past lives she's taught struggling second graders how to read in Big Ugly, West Virginia, facilitated design thinking sessions for professional engineers and college students alike, captained a NCAA women's basketball team, taught a class on inclusive I&E, and spoken at a few national conferences (where, on more than one occasion, she cried onstage). 
Nadia is a human-centered designer, an aspiring yogi, and a storyteller. She creates content that allows people to express and fulfill their needs & serve the needs of others. She has worked closely with numerous organizations, including Z80 Technology Incubator, Girl Develop It, BLK_SHP, Every Person Influences Children, and the Burchfield Penney Art Center. She is CODE2040 fam for life. 
Related Links



Converse College Student Priorities
Converse College Project Pitch: https://www.youtube.com/watch?v=D0cd6s6FWAI
University Innovation Fellows
Spring 2016:
Spring 2015:
Nadia Gathers
---
---