Resource:How to establish a bridge between a community college and the university
Jump to navigation
Jump to search
Introduction
Each year around 10 million undergraduate students attend Community Colleges across the nation. Studies show that almost 4 out of 5 students are planning to go to a 4-year  institution but less than 1 of those 4 people actually acquire a 4 year degree.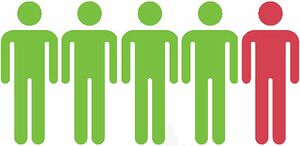 The biggest explanations for this issue are the barriers students find when they try jump from one to the other. Social, economical, studying requirements just to name a few. This kind of initiatives have found innovative ways to shorten that gap fostering integration meetups, combined projects, mentoring.
The numbers shown before express the enormous potential this projects have. Empowering this students transition is for sure an amazing way to boost our change agent forces adding players to our team.
Why Community College?
Community Colleges are attractive options to students for three reasons, ease of access to advisors, ease of financial burden,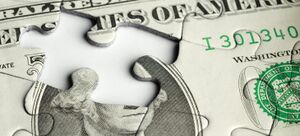 and consequently an increased ability to change majors. Public four year institutions in the United States mostly have large student to faculty ratios. This makes meeting with professors, advisors, and other faculty to develop a strong relationship with a potential mentor quite hard. It is quite easy for students to feel like small fish in a big ocean with no sense of direction. Community colleges offer smaller class sizes and allow students to develop a more personal relationship with their professors, advisors, or other mentors.
In addition to the benefit of personal relationships with mentors, community college is also much more affordable than 4-year institutions. This allows students to explore more areas of interest. Students will be more willing to pursue their curiosities if they do not feel pressured by a financial burden not to do so. This, paired with easier access to mentors, allows students to gather a stronger understanding of what their passions and goals will be when they transfer to a 4-year institution and beyond.
Need and Goal 
Students choose to attend a community college after high school for a variety of reasons.  Some go in order to save money and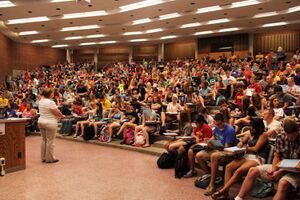 take generic introductory classes. Others attend to ease the transition between high school and college, especially if they were a part of a small graduating class. Regardless of the reason why they first chose community college, most move on to a four year university within two years. Making this transition can be difficult due to the large amount paperwork and the process of verifying that all the credits earned will transfer correctly. The biggest issues transfer students face are that some of the classes they thought would transfer in the end do not and that at larger institutions help is not as readily available as it was at a smaller community college. Our vision is to help ease this transition by creating relationships between community colleges and four year universities.  By creating a bridge between the programs we can ensure that community college students are prepared for the transition and have completed all the necessary prereqs for their intended major. In addition, there would be a class offered at the four year institution that would be designed especially for the transfer students and would help them adapt to studying at a larger institution.  The overall goal is to make the transition easier for both sides and to ensure the student is prepared for the next step.
How to Establish the Connection - Academic Permission
In order to establish the connection between a four year university and its local community college one should contact the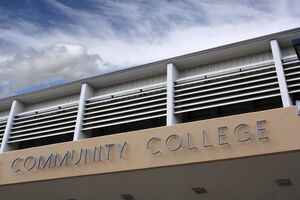 community college on behalf of the university via email. When the community college has expressed interest in making a connection, one should then contact the head of communications of the university or another high ranked individual such as at the Dean of the School and set up a meeting. This meeting between the authority figures of each college and yourself will discuss the foundation of the connection between the schools. You should discuss why the connection is important, how to make resources available to students and future programs that can be implemented to smooth the transition into the university. Once the connection is made you should agree upon follow up meetings yearly to keep improving the connection between the two schools.
Support
In a project such as this, support from various sources within both the university as well as the community college is essential.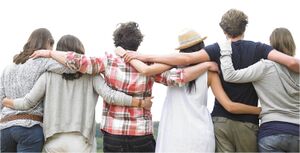 These sources include all of the leaders and advisors within both institutions, as well as students. It is important to make an immediate connection to the faculty of both institutions, starting at the university. Find a leader at the university who can help you establish an initial relationship with the community college.
Additional support can come from the student body. This is where a lot of the stigma against community college comes from. If it's possible to change the viewpoints of the students, it will be easier to reach out to the rest of the community.
Furthermore, this initiative needs the support of the local community. Many people do not realize what a community college is or does. This creates a major problem: community colleges tend to have a stigma attached to them. Many members of the community, including other students, view two-year colleges as inferior. Gaining the support of the student body would help in eliminating this stigma and improving relations between community colleges and universities, as well as help in gaining the support of the local communities.
Lessons Learned and Tips for Others
Start Locally! The closer the schools the easier the communication will be. Aim high but be realistic and know where to start. It's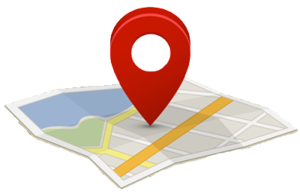 great that you want to have the entire college to collaborate with one another but, simply start with one school in the college. For example, the engineering school or business school first, then you'll be able to expand. Before conducting any meetings, prepare, prepare, prepare. Have a list of benefits for both sides, respectively, available include topics such as mutual recruitment. Have some incentives such as sharing school resources, details on which resources. Databases, libraries, facilities, etc. Communication is a major Key. Talk to the faculties, discuss with the professors at both colleges, what classes are able to transfer, which topics need to be covered. It will could lead to the change of multiple course structures but in the end will benefit the students. Students transferring will have less of a confusion dealing with credit transfers. Create a list of courses and credits that could transfer and associate them between college and universities. This will allow transfer students to take upper level classes without spending extra time retaking pre-requisites for the class.
There are many benefits that comes from transferring. It allows an ease of transitions from location, community, and financially for the individual. However, in some cases there are "stigmas" that are associated to Community college transfer. We felt that the best way to break theses issue is by communicating, display positivity, and don't feed the issue. Talk to your professors, take advantage of being able to form a closer relationship between professors and advisors while in the community college and have them reach out to professors at the universities. Get involved with the community, you'll learn more about it, get accustomed and build a positive reputation.
Student Contributors