Resource:How to bring together Artists with Engineers and their STEM peers
Jump to navigation
Jump to search
Introduction
Entrepreneurship is not just the focus of one discipline. Entrepreneurship brings together all sorts of different people with different goals and different focuses. It is in the ability to collaborate when the best ideas are able to grow from concept to prototype to market. On the path to entrepreneurship, one should identify their strengths and their weaknesses. People will inevitably be drawn to what they are most interested in, leaving gaps in the additional abilities to be a successful entrepreneur. Collaboration allows for interdisciplinary peer-to-peer communication, filling those necessary gaps with the talents of others. At a university level, students are in a unique situation to foster the collaboration that may be lacking in a campus ecosystem. According to University Fellow Elliot Roth, "Students are the only ones who can work fast and actively break down university silos to create new opportunities. Teams are the most important part of this. A team without an acting designer, engineer, AND business person is already a failure. Seek out other niche groups on campus that fulfill that need." This how to guide will give some valuable information on how to bring together artists with engineers to foster an entrepreneurial spirit through collaboration. 
Need and Goal
The entrepreneurial spirit pushes a person to ask, "How can I change our world?"  Entrepreneurs are driven by the idea of producing value. Leaving you asking yourself, "How can a student create change within our world?" and "How can a student begin to produce something of value?" The goal of any entrepreneurial organization should ultimately be to collaborate in order to produce value. When bringing together a diversified group with one similar outcome, there are multiple considerations. A lot of artists are turned off by the engineering aspect of entrepreneurship and the inverse is also true. 
To bring artist and engineers together there is a need for an organization that allows collaboration while allowing for students to highlight their strengths. In the case of VCUSquared, a university-wide entrepreneurial initiative at Virginia Commonwealth University, the overarching goal is in "developing new programs and coordinating related activities around the university.  The team also works to understand the regional environment and to collaborate with external partners so that VCU and the local business communities can leverage available resources and expertise. With an understanding of our larger entrepreneurial ecosystem, the VCU Squared team works to enhance the culture of entrepreneurship at VCU and harness the talent of our students, alumni and research community." This means an understanding for the diversity of entrepreneurial interests through internal coordination, regional collaboration and a strong standing in diversifying the organization.
One Organization Can't Do Everything
Where to Start
Currently campuses typically are an environment segmented by schools, majors or interests. Students are provided with a myriad of opportunities to mingle amongst their own disciplines, but may not have the resources to collaborate with students in other schools and majors. Programs may exist that feel limited or confining by trying to force a general idea of entrepreneurship that might not appeal to every particular person interested in entrepreneurship. Because entrepreneurship has the ability to connect all sorts of students with different educational backgrounds, one organization may not be the best course of action. Elliot Roth saw the need for this diversification at Virginia Commonwealth University and decided that segmenting the consolidated VCUSquared program into multiple clubs while maintaining communication, sponsorship and centering on an entrepreneurship council created more interest among students. It also allowed for students to explore the fields they were most interested in while simultaneously collaborating on events, activities and projects.
VCUSquared Student Club Examples

Venture Creation University (VCUsquared)

University-led Initiative

VCUSquared is currently an umbrella group that brings three separate student entrepreneurial clubs together, with a fourth club in development.
VCU Squared
is a unique university-wide initiative launched by
VCU Tech Transfer
and
VCU da Vinci Center
. VCU Squared is charged with continuously evaluating VCU's entrepreneurial environment, developing new programs and coordinating related activities around the University. The team also works to understand the regional environment, and collaborate with external partners so that VCU and the local business communities can leverage available resources and expertise. With an understanding of our larger entrepreneurial ecosystem, the VCU Squared team works to enhance the culture of entrepreneurship at VCU and harness the talent of our student, alumni and research communities.
SEED - Products
SEED is a student entrepreneurship group dedicated to pursuing medical and technology-based products and businesses. Students go through a process of discovery, design and implementation in project teams to build working products that solve real-world problems.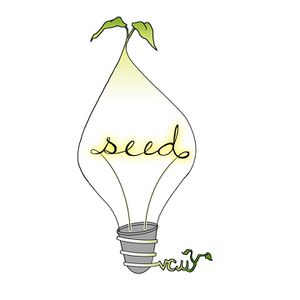 Contact Information:
Elliot Roth – seedatvcu@gmail.com
StartUp VCU - Services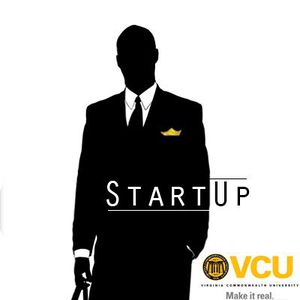 StartUp VCU is the club for entrepreneurially-minded students at the University. Made up of thinkers, dreamers and makers from all academic disciplines and walks of life, the club is a network of students interested in bringing innovative business opportunities to life! At Startup VCU, officers and members foster creativity and encourage taking chances, while alumni advisers are on deck to connect and consult with project teams. The founders of Startup VCU understood that the process of starting a business is never easy, which is exactly why they created a fail safe environment to test ideas and vet new concepts. From the undergraduate level through (and beyond) graduation, Startup VCU members are prepped for and grounded in the ever-changing world of entrepreneurship and innovation.
Contact Information:
Carmine Di Maro (President) – Dimaroc@mymail.vcu.edu
Jake Greenbaum (Vice-President) – Greenbaumjs@mymail.vcu.edu
ArtUp – Creative Entrepreneurship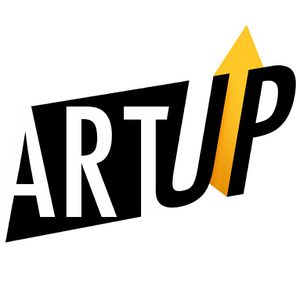 ArtUp's goal is to unite students from all departments within VCUarts that are interested in translating their skills and passions into creative entrepreneurship. Through collaboration on small, and university-wide projects, ArtUp plans to bring artists together to give back to the Richmond community while establishing a networking foundation profitable for their careers and learning to better sustain their own work. This will be done through industry specific field trips, guest speakers or hosting workshops alongside a specific collaborative project that the group chooses to work on. ArtUp will focus on taking change as an opportunity for innovation in order to aid students in preparing for a successful future in the arts.
Contact Information:
Alexander Kreher (President) - Krehera@mymail.vcu.edu
Anna Shcherbakova (Vice-President) - Shcherbakoay@vcu.edu
Social Entrepreneurship
A newer aspect of entrepreneurship is social entrepreneurship, for those interested in helping mankind. An organization to bring in students that are interested in the sociological ramifications of entrepreneurship are drawn to this type of work. These students will form their own club while still collaborating with the other groups at VCU. 
Separate but Connected
Elliot Roth states, "Entrepreneurship is a varied subject and each student has their own wants and needs. You cannot appeal to everyone with a broad 'entrepreneurship' club. Students will soon lose interest if the subject matter is not related to their own interests. There are four very broad categories of businesses (Health, Motion, Perception, Communication) and two types (Products, Services). We are only just beginning to form groups centered on these categories." By segmenting student groups by interests, you are taking a large group of people with limited interest in entrepreneurship and creating smaller passionate groups of people with real belief in the goals they are trying to accomplish. It is still very important to keep the passions connected and working together because this is the whole point of interdisciplinary collaboration.
Bringing future entrepreneurs together under the umbrella group and then segmenting by interests allows the organization to run like a business. Students have to ability to carry out the job best suited for them, but ultimately work for the larger organization. Communication among the groups should be frequent; whether through co-sponsorship of events, partnerships, working under an entrepreneurial council of combined group members, or even the simple but powerful method of meeting in the same physical location. Allowing the students to teach workshops or classes to one another also opens up communication.  It allows artists to teach more creative skills to those less artistically inclined and gives artists the chance to be exposed to prototyping, management and organizational skills, or more business-oriented topics. Not every student fits the same mold, and by allowing the interests of the students to drive the focus of the organization, it supports additional students to get involved at different levels.
Academic Support
In the creation of any organization there are risks that need to be assessed. Elliot Roth states "a club should be self-sustaining." By making this statement, he means that a club should be able to stand on its own in the generation of ideas and concepts. Being a student run initiative, it is in the passion of the members that lead to results. Large academic support recognizes results of an organization. While academic support is needed for funding and physical space for a university organization, the organization should be able to set its own agenda, seek out and establish the resources required to produce effective results. The students need to be creating the networks to find out what other disciplines are doing. Truly passionate students will continue doing the things that need to be done to create something of value. It is the students that are making the connections and bridging the gap. This should be encouraged and nourished to its full potential. 
Audience
Most entrepreneurial organizations begin as small grassroot groups, then slowly expand. The audience for interdisciplinary entrepreneurship groups are students who wish to build a portfolio and not just a resume. These are the students that love seeing an end result and ask themselves "What business do I want to start?" The goal of many artists is to create something, which isn't very different from engineers who like to solve problems and create solutions. Elliot Roth says he became an engineer to make things and was frustrated with the lack of outlets to express the need to tinker and build in his university classes. An entrepreneurial organization, like SEED, allowed for the space and resources to fulfill this outlet. The collaboration with an artist group, like ArtUp, brought the two groups together with a common mission and appealed to students who wanted to share their point of view and experience with others. 
Leadership

Leadership is a task for the most dedicated student. It is a position of challenges and grows in responsibility with your student organization. As a student leader, it is very important to recognize others and their abilities, and also realize that one person can't do everything. Delegation of the responsibilities that come with being in a student leadership role is essential. Leadership takes responsibility for the bottom line; driving the organization to meet deadlines; the communication tactics across disciplines and throughout hierarchical structure within the university and the organization; and producing results.
In VCU Squared, the four different clubs sit under one entrepreneurial council. The council is responsible for ensuring that collaboration is taking place and the needs of everyone with diverse interests are being met. Leadership must be interdisciplinary, as to foster an environment of collaboration. The support will then grow through the crowd sourcing of ideas.
Faculty
Faculty are the connection between the student and the student organization, and the university.  Faculty are great for mentorship, helping to find a physical space for an organization to gather, and for support when applying for funding. 
Space
When deciding on a space for an organization to meet, consider a place that fosters an attitude of cooperation and communication, which are essential for success. Elliot Roth states "A culture develops around a location. Your spot should be the home for cool [stuff] and even cooler people on campus. This could be a website, a makerspace, or just a meeting room. Just make it your own."
Activities
Quality over quantity is key when it comes to events and activities. Students are drawn to activities that yield end results and provide value after they leave.Whether this means producing a widget during an activity, or by receiving an award through a competition, it all becomes a huge draw for students. With artists and engineers there is a big attraction in the ability to create. Activities that promote the ideals of development and entrepreneurship include Innovation Challenges, Build Weekends, and other competitions. Large scale art projects such as InLight Richmond allow engineers and artists to collaborate on something beautiful and innovative while producing a stunning result for any portfolio.
Things to Consider When Planning Activities
1. Students are very interested in topics relevant to their interests, as well as topics that they have at least heard of. Reach out to those that are interested. The most popular activity ideas will come from the students most likely to participate. In Spring 2013, Washington State University, Vancouver brought Douglas Rushkoff, author of Program or Be Programmed, to their campus to shed light on the university core read all students in the CMDC program had participated in. The speaker produced a large turn out and gave students something to be passionate about.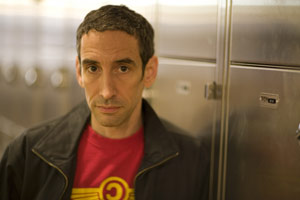 2. Students enjoy producing things (aka hands on activities).  Activities should have a takeaway, something for the student to keep.
3. Students also enjoy results. Results include rewards for competitions, a piece for a portfolio or a chance to talk one on one to a speaker.  There should be a justification for participation.
4. Connections for student leaders should be considered. How will a student be able to build their personal network or open themselves up to new experiences with the activity?
5. Never underestimate the power of free food on a college campus! An incentive like free food is a way to draw an audience that may not have been considered initially.
Lessons Learned and Tips for Others

When starting an organization, know that the process will not always run perfectly. Things will fail and results may not come quickly. When forming an interdisciplinary organization this is particularly even more true. Interests may clash and concepts may initially be blurry between different people, but the key is to change and remember that great things start small. It takes time to grow an organization. A small group of really passionate people will produce great results if they truly believe in its mission. The group will start as a small circle and become a small organization. The members become the best resource to influence other organizations and students. Disciplines will communicate and students will bridge the gaps across your campus. The members will become their own ambassadors for the organization. Allowing students to showcase what they love and develop new interests will create positive feedback that will spread by word of mouth and by social media. Student to student interaction is the best way to bring artists and engineers together. 
Elliot Roth
Elliot Roth is currently a junior in biomedical engineering at Virginia Commonwealth University. He helped plan a local TedX for his University and enjoys writing and art. He believes in the importance of bringing artists and engineers together for successful entrepreneurship.