Fellow:Rob Lambert
Jump to navigation
Jump to search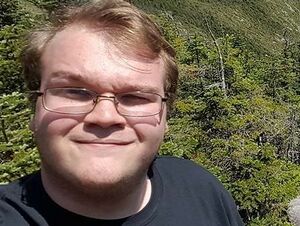 Rob Lambert is a Sophomore at Michigan Technological University, planning on getting a major in Business Management, with minors in Psychology and Global Business. Since he was a kid, Rob has always enjoyed seeing what goes on behind the scenes, especially with very public activities. Because of this, he joined his high school robotics team to handle the business side of the team, which then inspired him to attend an engineering school for a business degree.
Rob is currently working towards becoming a fellow in fall, 2017, and cannot wait to start working on bringing innovation to his campus!
He is also an active brother of the co-ed service fraternity, Alpha Phi Omega. Through this, Rob tries to help others in whatever ways he can.
He has always been interested in challenging himself, working on whatever he can whenever he can.
Related Links
Magann Dykema - A University Innovation Fellow from Michigan Tech
Josh Jay- A University Innovation Fellow Candidate from Michigan Tech
Rachel Kolb- A University Innovation Fellow from Michigan Tech
Josh Krugh- A University Innovation Fellow from Michigan Tech
Rob Lambert- A University Innovation Fellow Candidate from Michigan Tech
Kyle Ludwig- A University Innovation Fellow from Michigan Tech
Arsh Sahu - A University Innovation Fellow from Michigan Tech
David Shull- A University Innovation Fellow from Michigan Tech
Brad Turner- A University Innovation Fellow from Michigan Tech
Adam Weber- A University Innovation Fellow from Michigan Tech
About the University - Learn about Michigan Tech including a landscape analysis
Michigan Tech Student Priorities - Learn about what students are working on
http://www.mtu.edu/ - Michigan Tech's website