Fellow:Pablo Buenahora
Jump to navigation
Jump to search
Pablo Buenahora is a passionate and curious undergraduate student who majors in Industrial Engineering with minors in both law and computer science.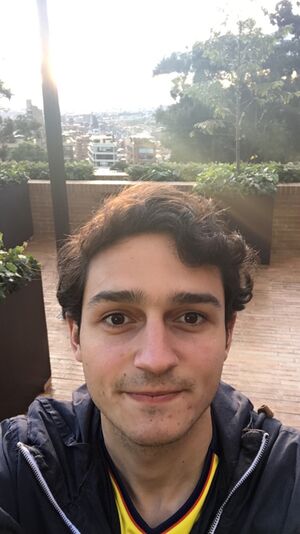 Although he considers academics a very important aspect of his education (especially during college), he believes in the importance of complementing this with education in all different types of areas. Because of this, Pablo constantly strives to become an integral person.
In 2017, he graduated from "Los Nogales" school, where he excelled at different positions of leadership, including being the drum major from the school's marching band and his school soccer team's captain. He was also part of his university's soccer team, although he decided to quit in order to dedicate more of his time to his other interests, such as coming up with ideas for startups.
He is the co-founder of "Treinta y Siete Grados", a clothing brand based in Bogotá, Colombia which specializes in windbreakers for young adults. Although clothing isn't his favorite area of business, he feels this experience has taught him the efforts and sacrifices needed to be done in order to have a successful entrepreneurship.
Regarding his personal life, Pablo enjoys playing soccer, watching documentaries and spending time with his friends. He also likes traveling around Colombia as he feels there is a lot for him to discover and learn about his country. This travelling has allowed him to find his passion for sustainability and renewable energy.
RELEVANT LINKS
mail: pablobuenahorarojas@gmail.com
Universidad de los Andes Student Priorities