Fellow:James Abdallah
Jump to navigation
Jump to search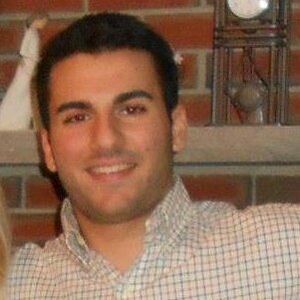 James Abdallah
University Innovation Fellows, NCIIA
James Abdallah is a University Innovation fellow graduating from UMass Lowell the spring of 2014. He is an experienced and motivated young professional with an entrepreneurial mindset, majoring in Business Administration with Finance and Marketing concentrations, who is skilled in communication and trusted with problem solving situations. James has been an Enterprise Scholar for the Center of Innovation and Entrepreneurship at UMass Lowell. He also was the first student fellow on the board of the DifferenceMaker Program since 2012. His responsibilities are as follows:
• Evaluated quantitative and qualitative data to facilitate an analysis and comparison of other universities' business programs to UMass Lowell's program.
• Promoted and created the marketing strategy for the DifferenceMaker program via social media, iMovie production, and on-campus outreach tables resulting in 5,500 student members and followers since the program launched in 2012.
• Encouraged and assisted students in furthering their entrepreneurial and non-profit ventures by facilitating workshops.
• Designed, developed, and maintained the Center of Innovation and Entrepreneurship and DifferenceMaker websites using Tridion Web Content Management.