Fellow:Cassie McIltrot
Jump to navigation
Jump to search
Cassie McIltrot is a University Innovation Fellow and an undergraduate at Georgia Institute of Technology studying biomedical engineering. She grew up in Sykesville, Maryland and plans to move to Germany to pursue a career in research and development.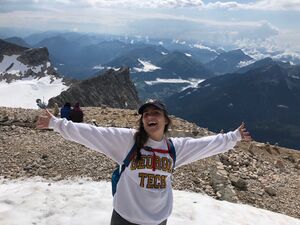 Cassie's current involvements include work as an undergraduate TA in the BME department where she supports students in their discovery snd learning of design thinking. She is also invoved with the Alpha Chi Omega sorortiy on campus and works as a lifeguard at GT's campus recreation center. 
Not only is Cassie passionate about science and engineering, but she loves to travel and explore new languages and cultures. 
Related Links

Georgia Institute of Techonology
Georgia Institute of Technology Student Priorities
Student Contributors

---
---