Fellow:Breanne Przestrzelski
Jump to navigation
Jump to search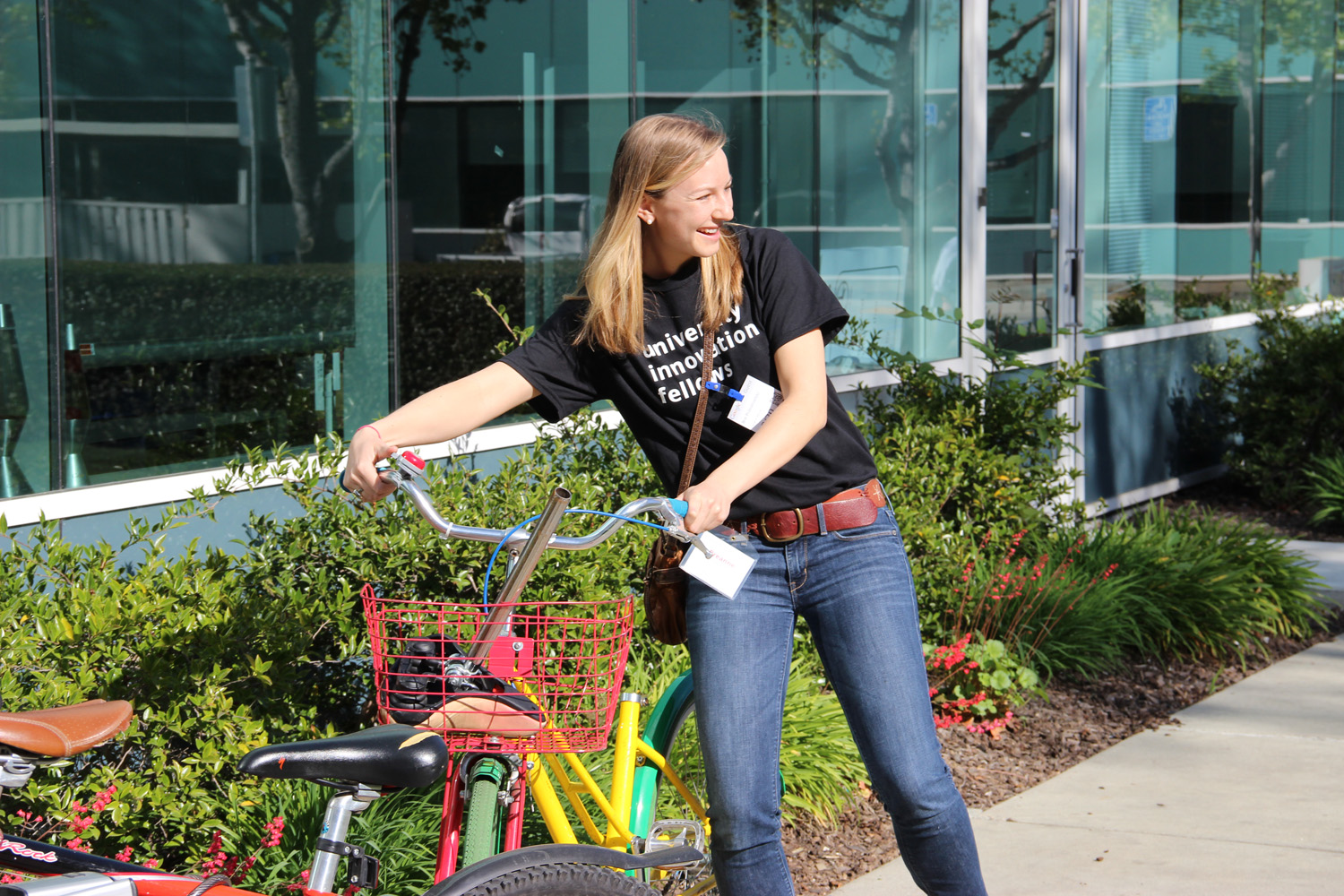 Bre Przestrzelski is a senior University Innovation Fellow (UIF), having been inducted in Fall 2013.  Since that time through many UIF opportunities, Bre has discovered her passion for empowering others through design, innovation, and entrepreneurship.  Bre attributes discovering this passion to the UIF Program.
In January 2014, Bre became the student founder of The DEN (Design & Entrepreneurship Network), a university-wide platform for interdisciplinary students to advance their ideas.  Check out more here: 
www.thedenwebsite.com
. 
Her evaluation of the regional I&E landscape left Bre wanting to expose even those outside of Clemson University to design.  She and her UIF sponsor/PhD advisor, John DesJardins, co-founded The LemonADE Stand: Accelerating Design & Entrepreneurship.  This 2-week Clemson-accredited summer program was developed to expose high school students to the power of the design thinking process as well as tools like the Business Model Canvas.
With their committment to fostering cross-country connections, Bre and Furman University UIF, Ben Riddle, were honored to host the first ever Regional UIF Meet-up in Greenville, SC in October 2014.
The power of the UIF Network has afforded Bre many opportunities even beyond those in the South Carolina community.  Two of her most memorable learning opportunities include when she helped facilitate the Teaching & Learning Studio at Stanford University in July 2016 as well at the Technopreneurship Workshop in Alberta, Canada in August 2015.  
Bre is a PhD student at Clemson University, with plans to graduate in May 2017.  It is her hope to continue working in the area of design thinking and empowerment of others.
Related Links
Clemson University Student Priorities
University Innovation Fellows: Spring 2016:
Fall 2015: Justin Shaw
Spring 2015: