Fellow:Alex Sherman
Jump to navigation
Jump to search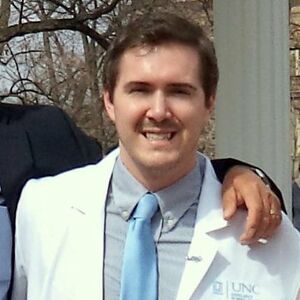 Alex Sherman
University of North Carolina Eshelman School of Pharmacy
Alex is a pharmacy student at the University of North Carolina. He is the Director of the Student Health Action Coalition (SHAC), a student-led interdisciplinary health services organization that runs medical and dental clinics, and numerous community outreach programs. SHAC helps develop future healthcare professionals with truly interdisciplinary training, while also meeting the community need for accessible care and sustainable health programs. As the director, he has built the infrastructure and support to position SHAC as the hub at UNC for interdisciplinary healthcare innovation and delivery. Alex enjoys supporting new ideas in the healthcare space, and works with SHAC to develop systems that lower the barriers for students to develop interdisciplinary projects that meet SHAC's mission.
In addition, he is focused on building strong and lasting connections between the health professional schools as it relates to integrating curriculum core experiences, and believes that student voice can be a strong motivator for change and progress.
Alex holds a B.S. in Biomedical Engineering, as well as a M.S. in Commerce with a concentration in Marketing & Management, both from the University of Virginia.