Fellow:Julia.kimoto
Jump to navigation
Jump to search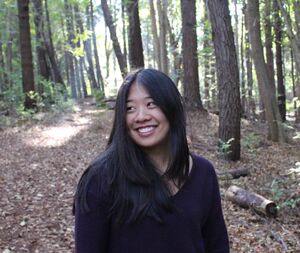 Julia Kimoto is a sophomore Civil Engineering student at the University of Portland, studying in the pursuit of empathy, innovation, and sustainability. She is currently interested in using her undergraduate education to further study urban planning, the application of renewable energy practices, and/or entrepreneuship and innovation.
Through Julia's involvement with various multicultural clubs on campus and past experiences leading Design Thinking workshops for highschoolers, she is enthusiastic about diversifying education and helping other students develop their confidence in solving problems, compassion in their work, and capacity of create. She applied to the University Innovation Fellows program to continue her passion for innovation in education, and make future University of Portland students have experiences just as good (if not better!) than her own.
She is originally from Maui, Hawaii, where she was raised with a strong work ethic, value for family and community, and heart for helping others.